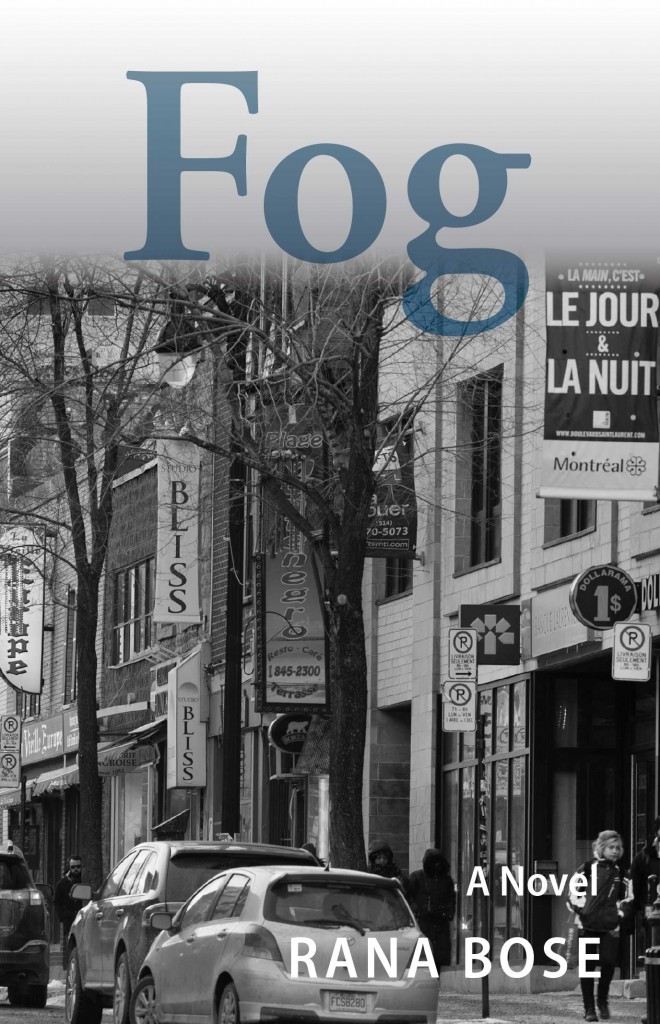 A small plane was blown up in an act of sabotage several years ago over Eastern Quebec. The incident was quickly analyzed and termed a mechanical failure. The case was closed in a rush.
A young actor from Montreal dies in Afghanistan. Killed by a missile from a drone. His death opens up wounds and discussions that are not in the public domain. These two totally disparate events form the backbone of a compelling contemporary thriller, set in the Main district of Montreal and in the blue-green mountains of Kandahar.
Three friends from a multiplicity of ethnic backgrounds— Armenian, Indian, Jewish, Francophone/Anglophone Quebecer converge on Montreal's Main. A series of incidents, fights, brawls, lonely nights, neighborhood intrigue lacerate their existence. Bizarre incidents and past mythologies envelope the strip like a thick dense cloud cover—- a fog of unresolved issues.
One of them, the narrator, sucks in the past— the other, a dancer with acute attacks of schizophrenia— lives only in the present and still another, a swashbuckling neighborhood Johnny Depp leaves everything behind and walks away in a surprising turn of events, while serving in the military abroad. It is a Canada- in-Afghanistan world. Past values, local history, neighborhood myths are suddenly on a collision course with the current international context and thus create a soupy, foggy world. In the backdrop is the cold case of the airplane sabotage that occurred over a decade ago.
The three friends manage to defreeze the cold case, burn up the fog and hell breaks loose, not only in their personal lives, but in their own affiliations. What does it take to clear the fog of complex emotions, the soupiness of unresolved local conflicts and the intricate remembrances of various communities in a fabled neighborhood?
Praise for Fog
"Suspenseful and sublime, Fog is a powerful novel of intrigue and love, family and friendship in which fog is a feeling 'like a tenderness of the soul.' Grounded in place with exquisite detail and held aloft by an inspiring worldview, this is a story with unforgettable characters whose entanglements lead us through the magically rendered streets of Montréal and across continents in search of adventure and truth."
—Cora Siré, author of Behold Things Beautiful and other books.
"Sometimes the fog is a moist mist which beautifully frames our deepest intimacies, sometimes it is a translucent curtain drawn to mask the pain of exile and displacement, and sometimes it is an obscuring darkness where all moral movement seems impossible. But Rana Bose's characters join together to find new ways forward. They emerge from the fog by recognizing the history of "the Main" while seeing it anew."
—Michael Springate, author of The Beautiful West and The Beloved of God
" It is suspenseful, conflicting, mysterious and hard to put down. A literate novel about actions and reactions, crime, family history and comfortable old neighbourhoods, Fog is one of the best books I have read in the 2018/2019 reading year."
—James Fisher of Miramachi Reader